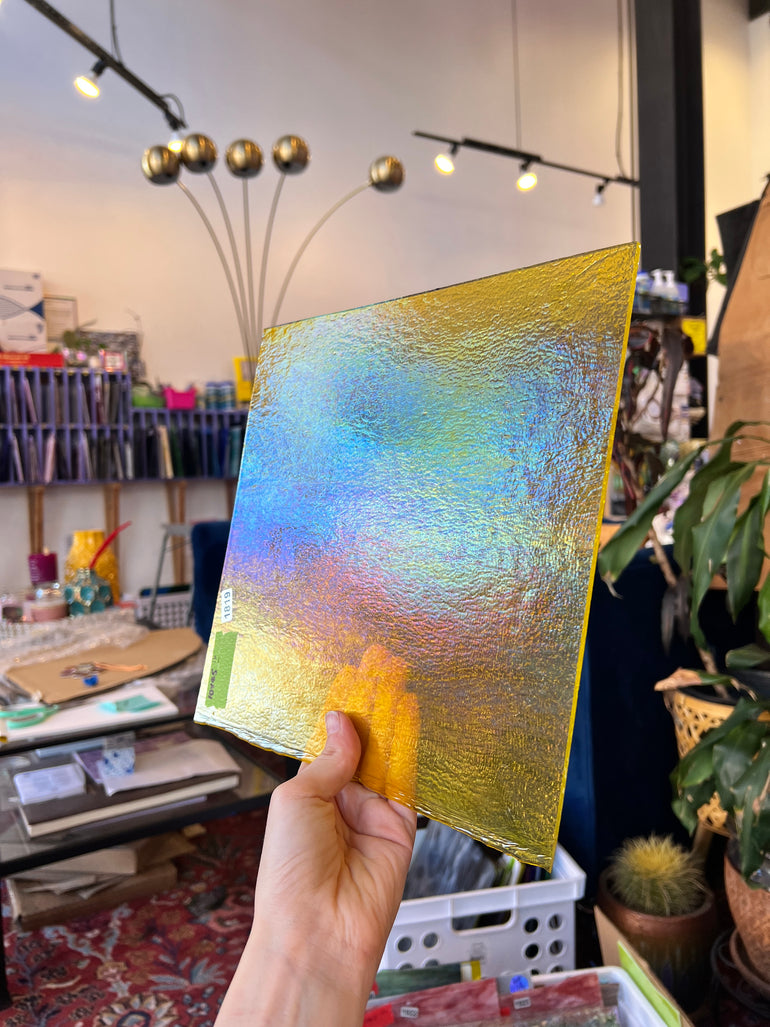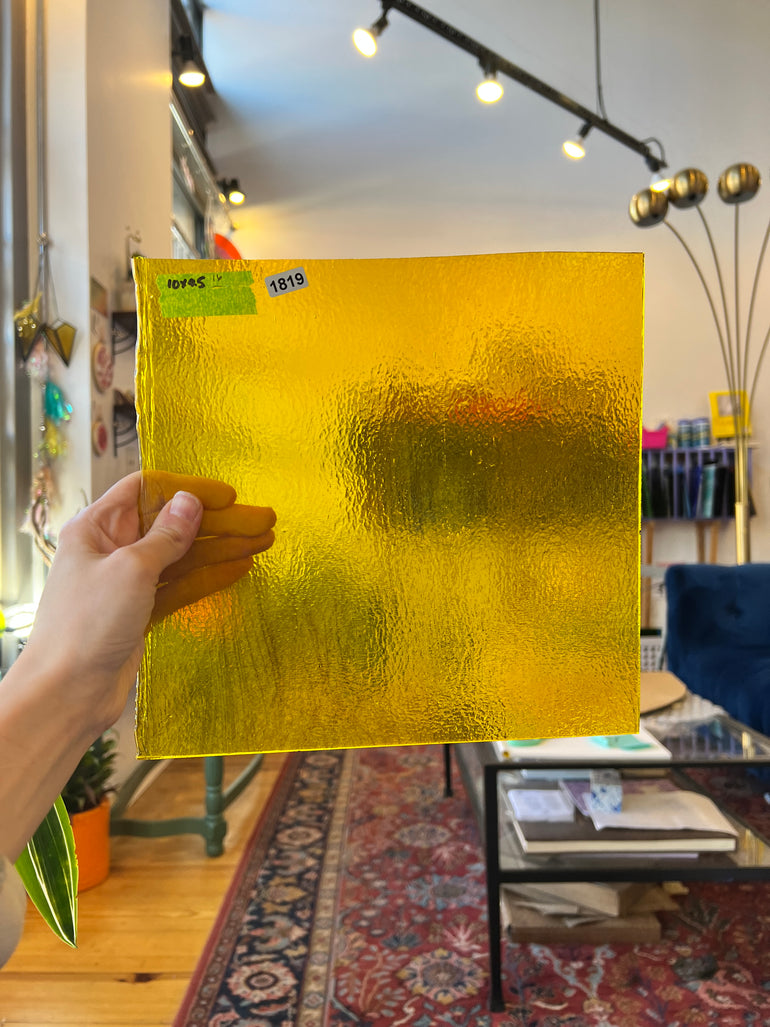 Bullseye Yellow Irid 90 COE
As bright as a perfectly ripe iridescent lemon but in glass form :), Will receive glass similar to pictured! Fusible 90 COE.
Approx 10x10in
FREE US SHIPPING on orders over $100 USD, any international orders you are responsible for duty fees and extra shipping costs. Any over charge for shipping will be refunded once actual shipping is calculated!
---
Bullseye Yellow Irid 90 COE