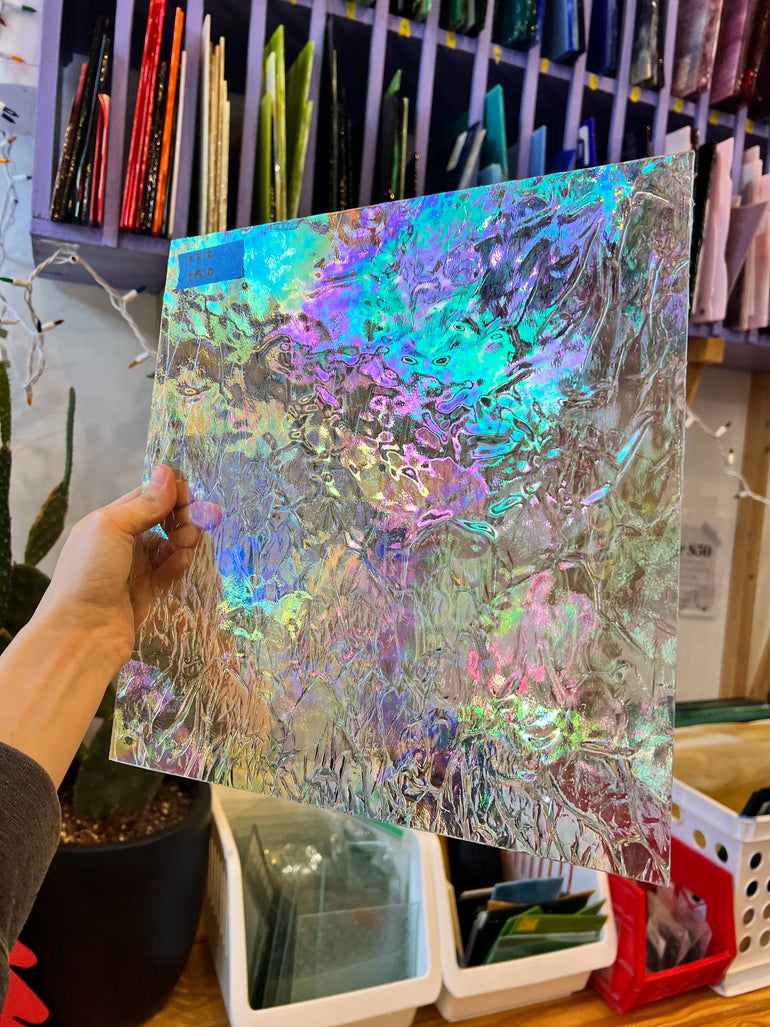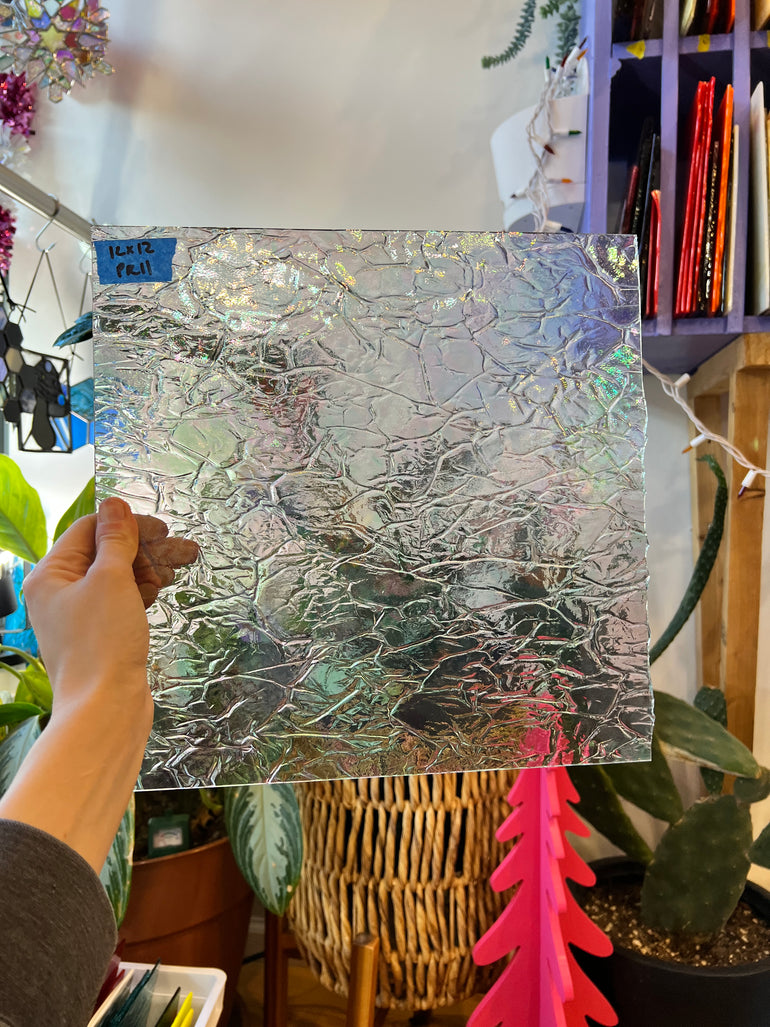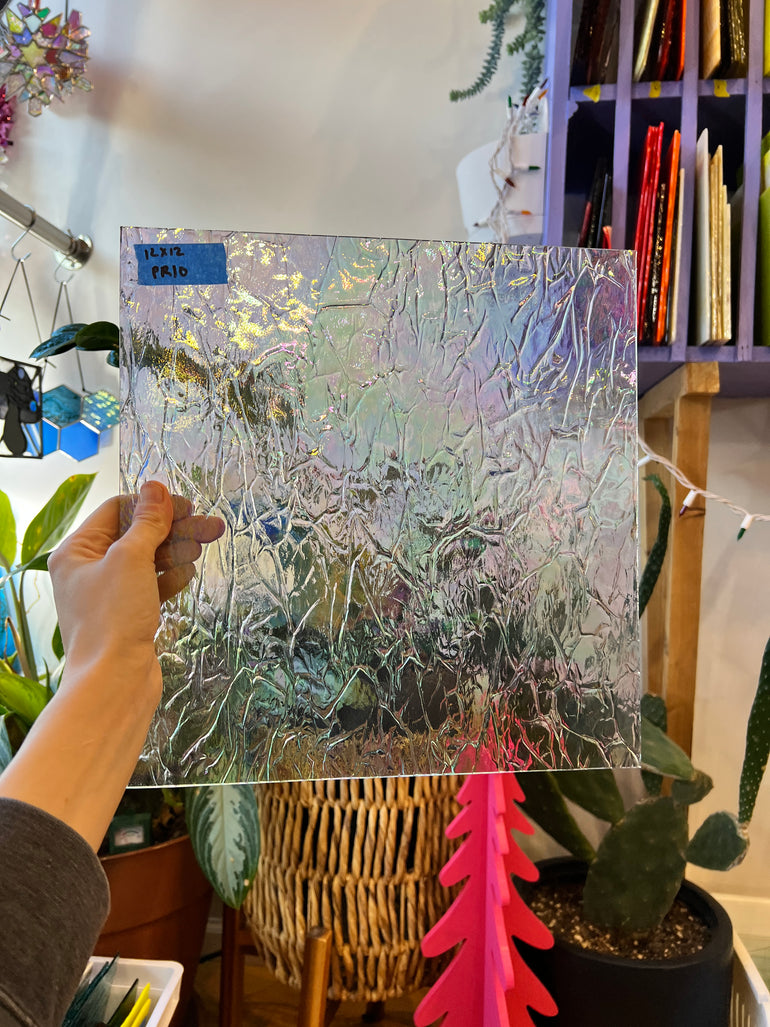 Clear Iridescent Crinkle Glass Vintage Spectrum
 Vintage stunning vibrant Spectrum iridescent on crinkle texture, the irid is unmatched on these vintage sheets!
Approx: 12x12in
FREE US SHIPPING on orders over $100 USD, any international orders you are responsible for duty fees and extra shipping costs. Any over charge for shipping will be refunded once actual shipping is calculated!
---
Clear Iridescent Crinkle Glass Vintage Spectrum