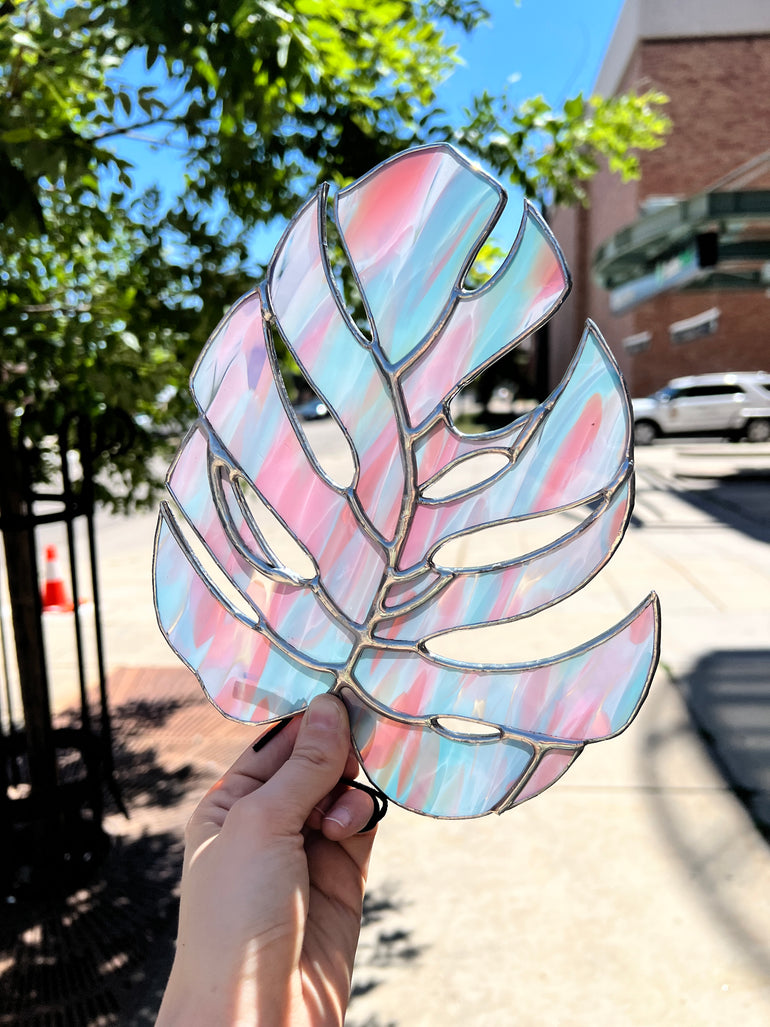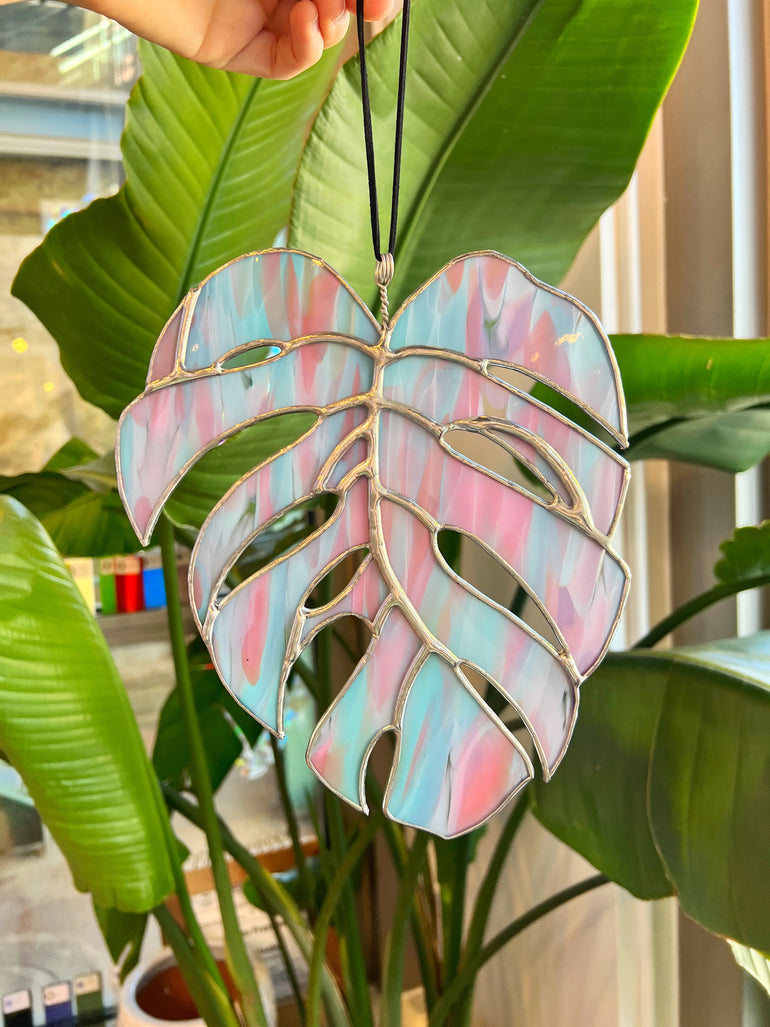 Custom blown blue and pink glass make this monstera seem like a dream, its truly one of a kind as this glass was custom designed and made from me!! 

Measures Approx: 10x8 inch
10% of your purchase will be split amongst my 5 favorite environmental organizations (The Sierra Club, The Marine Conservation Institute, the Rainforest Action Network, Defenders of Wildlife, and The Environmental Defense Fund. I am so thrilled we get to work together in making a small impact to help protect this beautiful world we live in!!
---