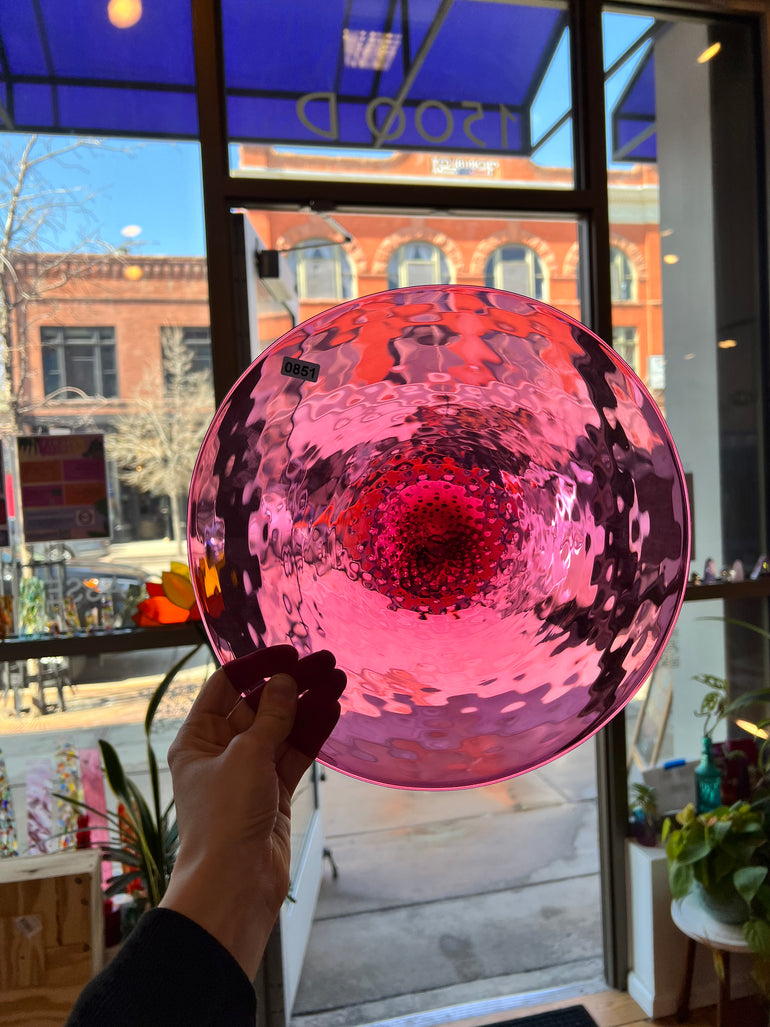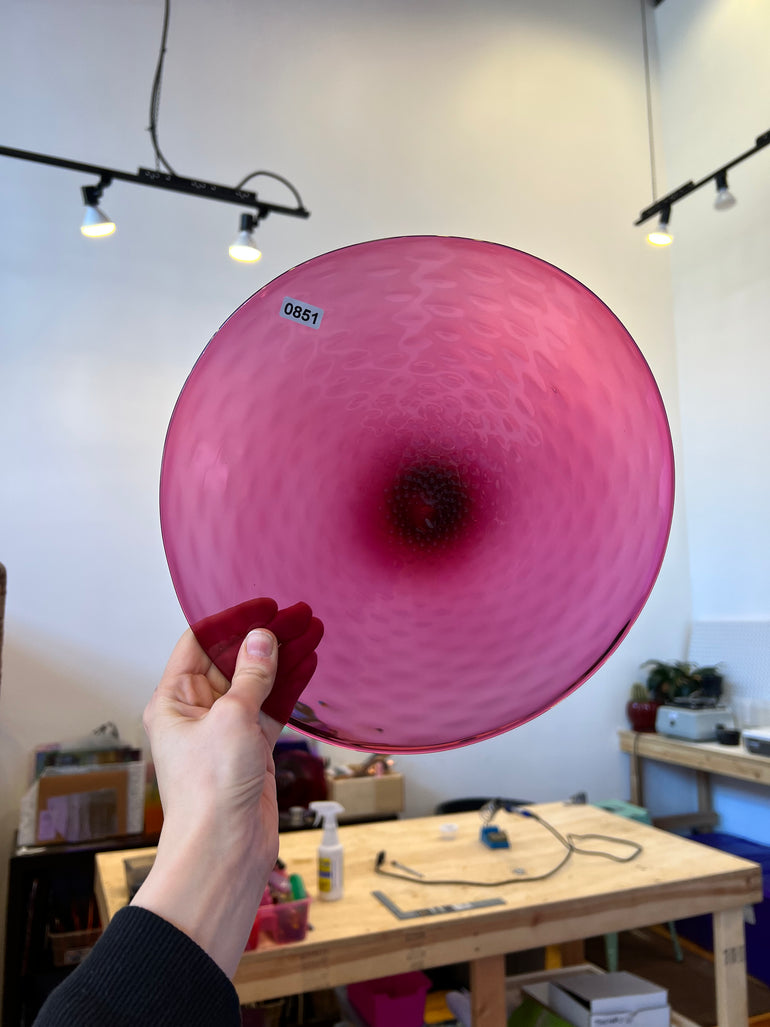 Large Hot Pink Optic Rondel COGW by Monarch Glass Studio
This oversized dreamy rondel is EVERYTHING color and texture. Rondel can be cut for sheet glass use or used in full. Its one of a kind and designed by us at Colorado Glass Works made by Monarch Glass studio in the USA.
Size 10.5" Round
Monarch Glass is completely handmade mouth blown glass and may have imperfections such as variances/tapering in thickness, wrinkles, blemishes and scratches. Each sheet is individually mouth blown and takes a small dedicated team of humans to make. All by hand, one at a time. Please keep this in mind when purchasing mouth blown glass.
FREE US SHIPPING on orders over $100 USD, any international orders you are responsible for duty fees and extra shipping costs. Any over charge for shipping will be refunded once actual shipping is calculated!
---
Large Hot Pink Optic Rondel COGW by Monarch Glass Studio