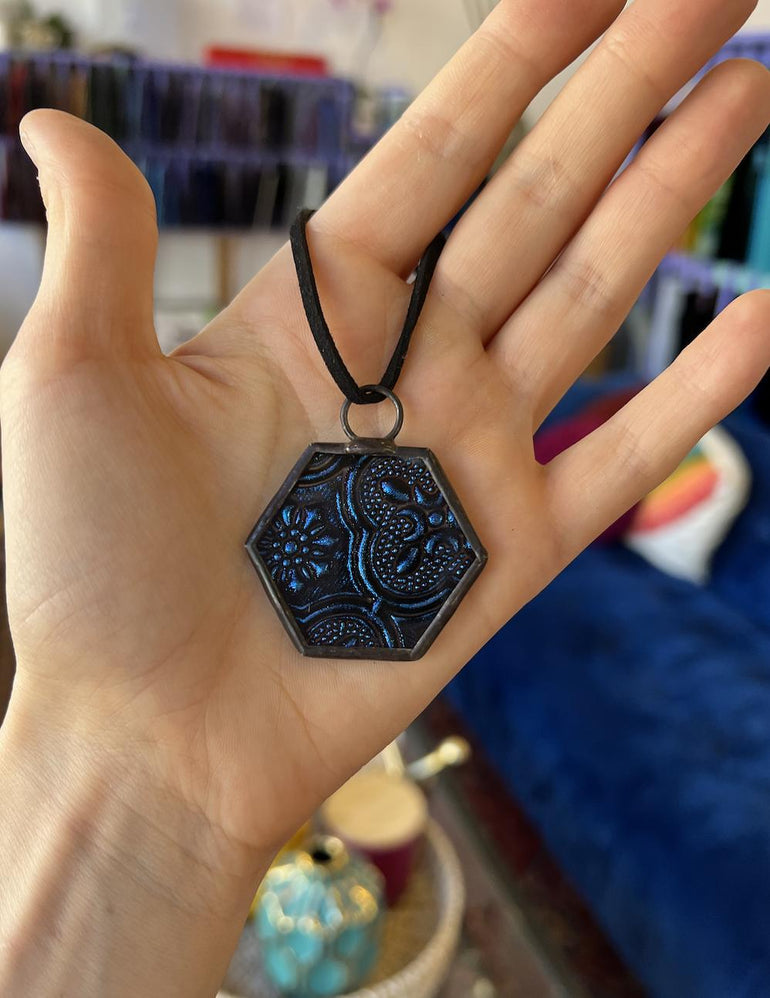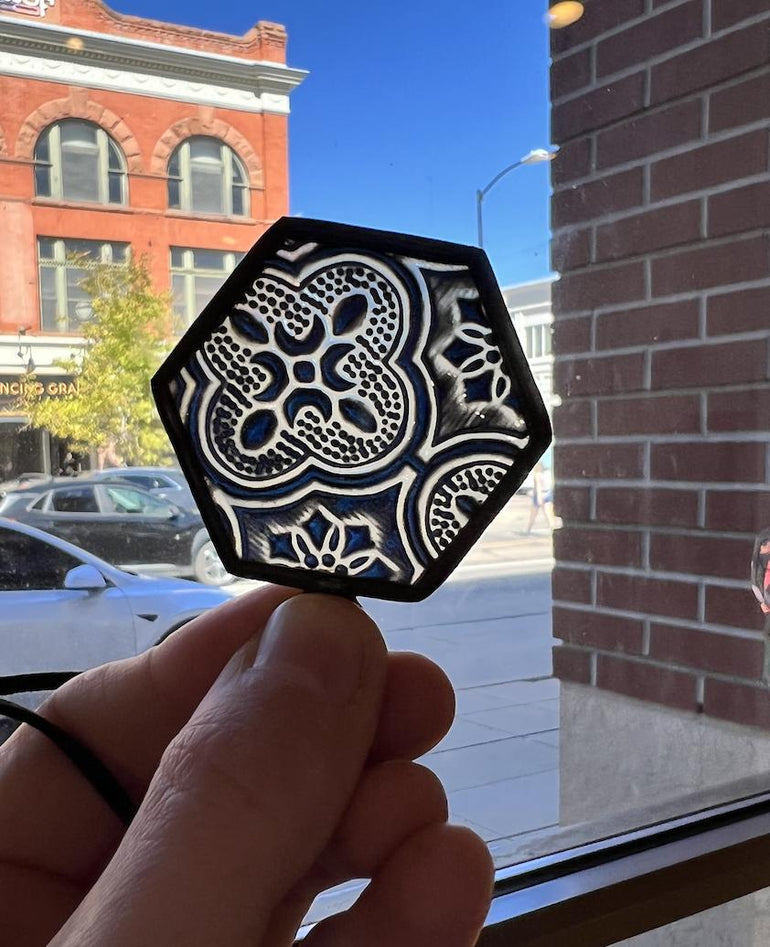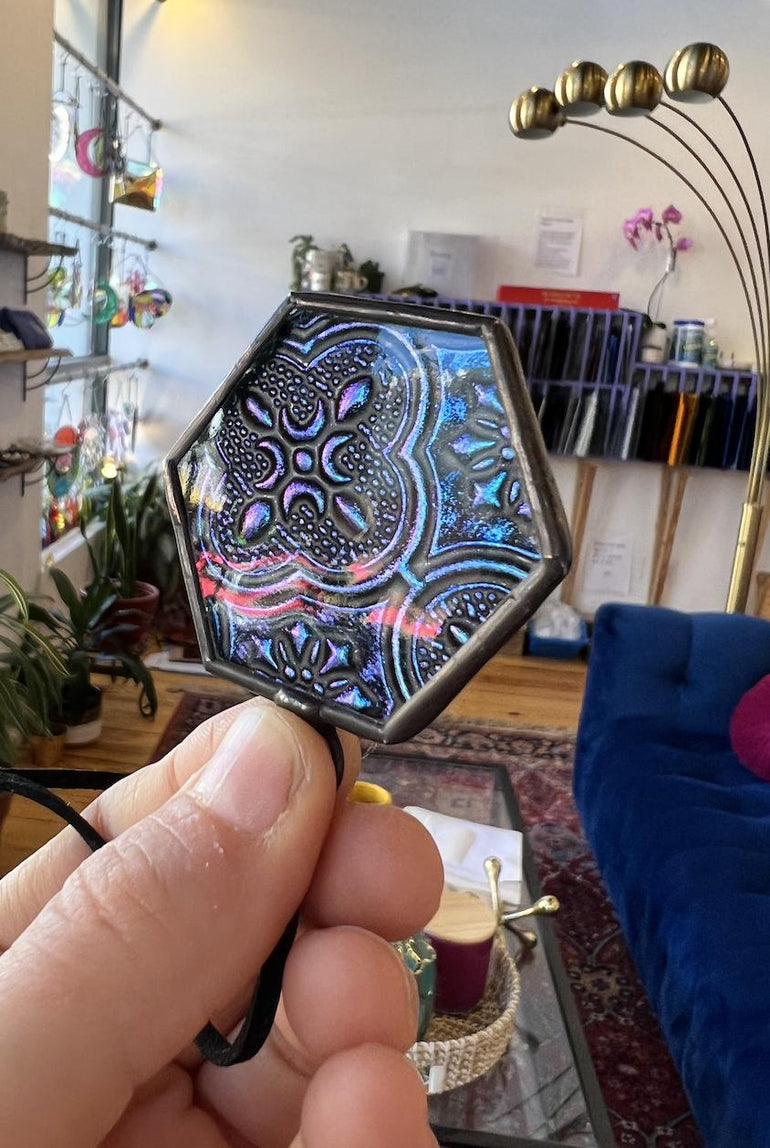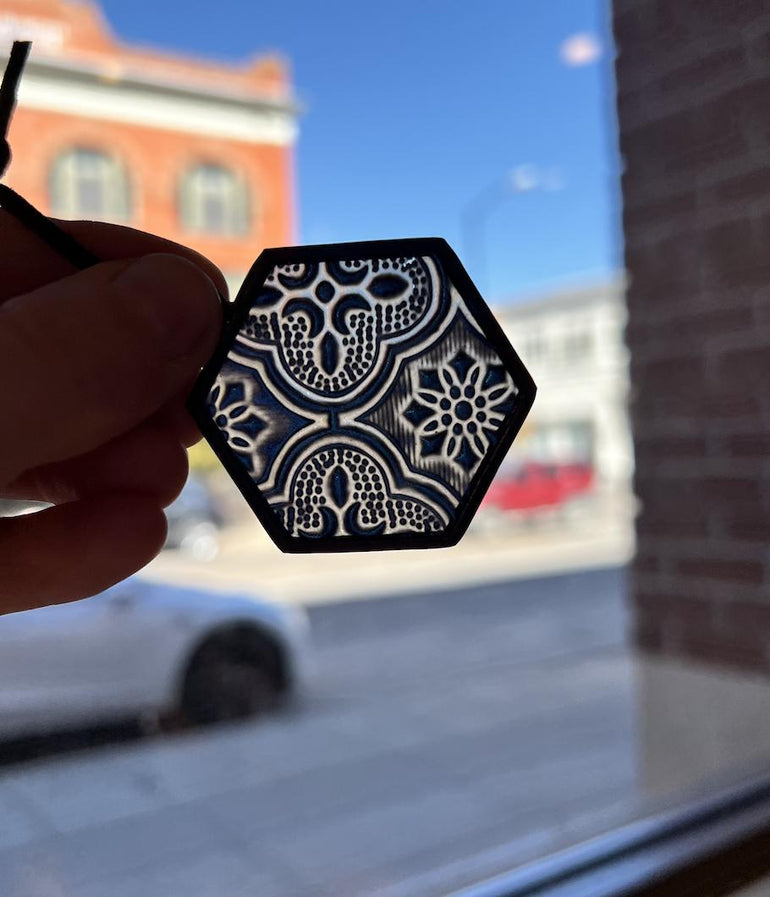 Victorian Spooky Glass Charm (Small)
Cut from spooky gorgeous color changing glass this honeycomb charm oozes spooky. Charm will look similar to pictured - may not match identically.
Measures Approx: 1 inch
*This is made with lead so it is not intended to be used as a keychain. Recommended use as a mini suncatcher on a wall, window, or car review charm!
FREE US SHIPPING on orders over $100 USD, any international orders you are responsible for duty fees and extra shipping costs. Any over charge for shipping will be refunded once actual shipping is calculated!
10% of your purchase will be split amongst my 5 favorite environmental organizations (The Sierra Club, The Marine Conservation Institute, the Rainforest Action Network, Defenders of Wildlife, and The Environmental Defense Fund. I am so thrilled we get to work together in making a small impact to help protect this beautiful world we live in!!
---
Victorian Spooky Glass Charm (Small)