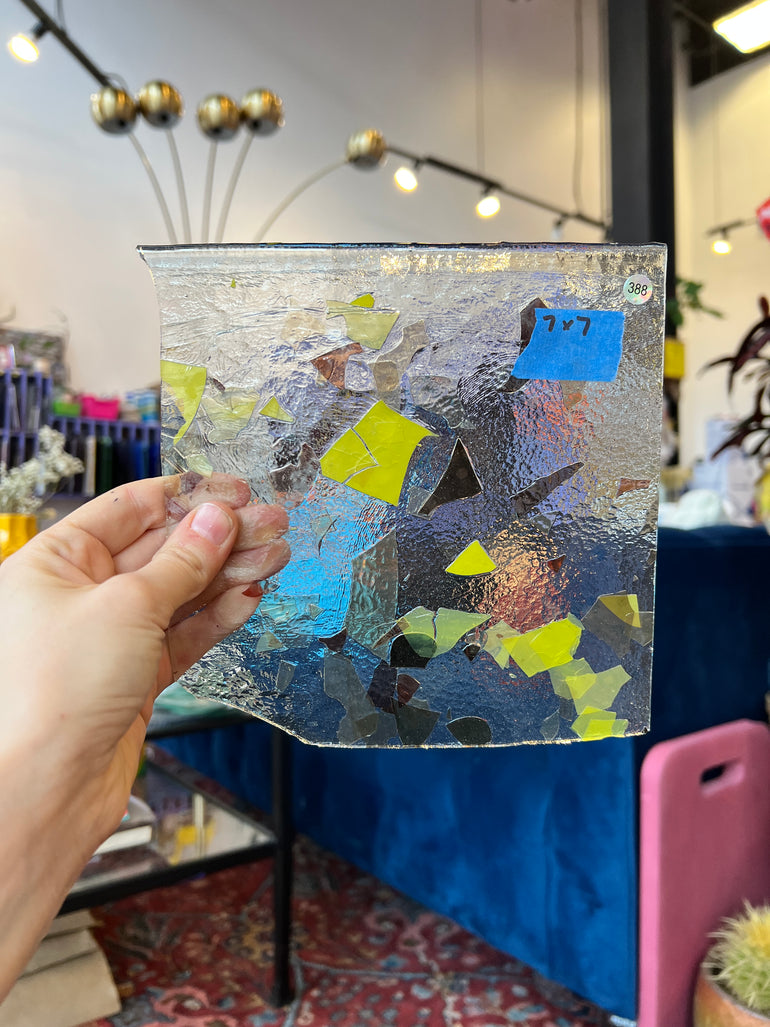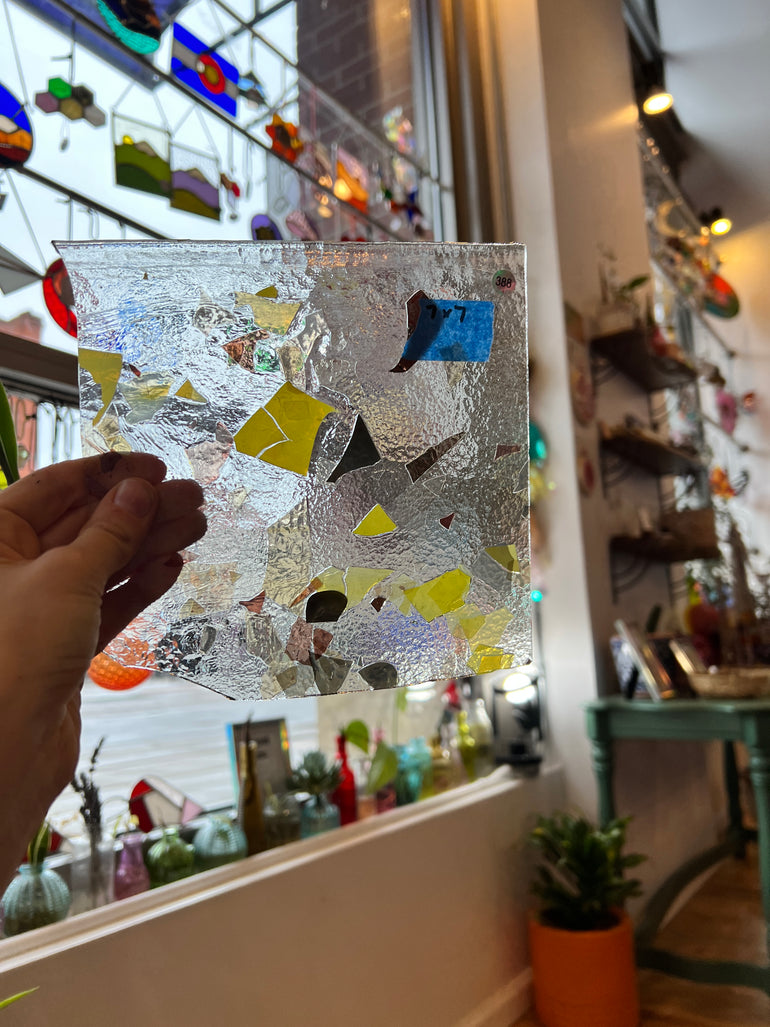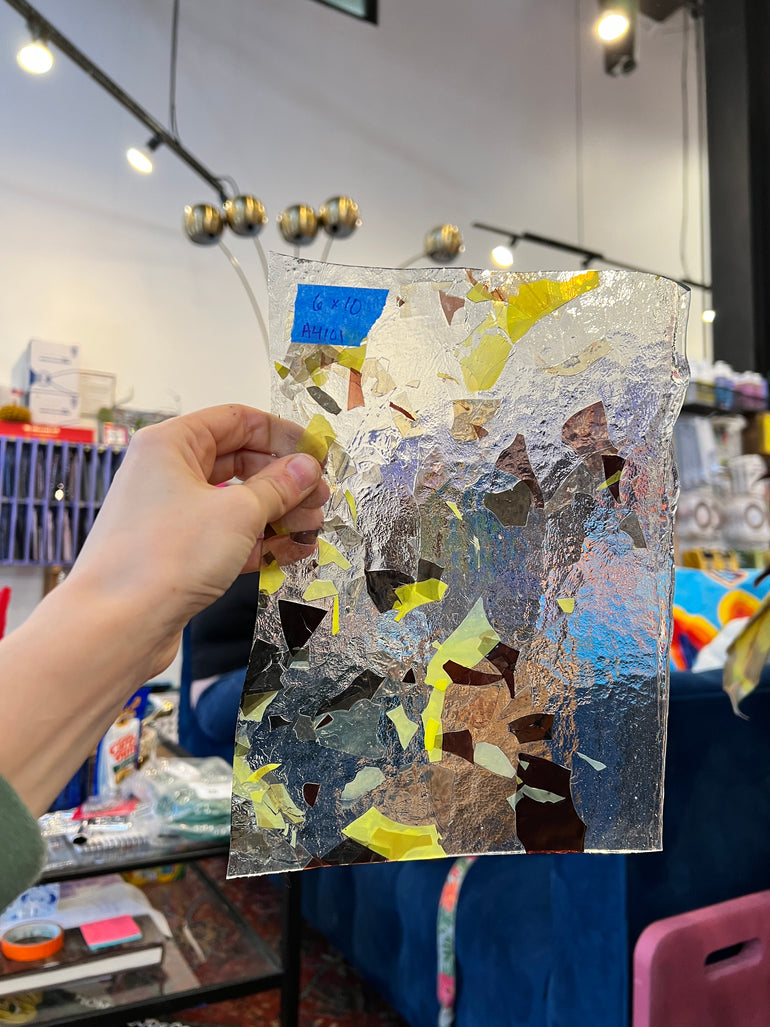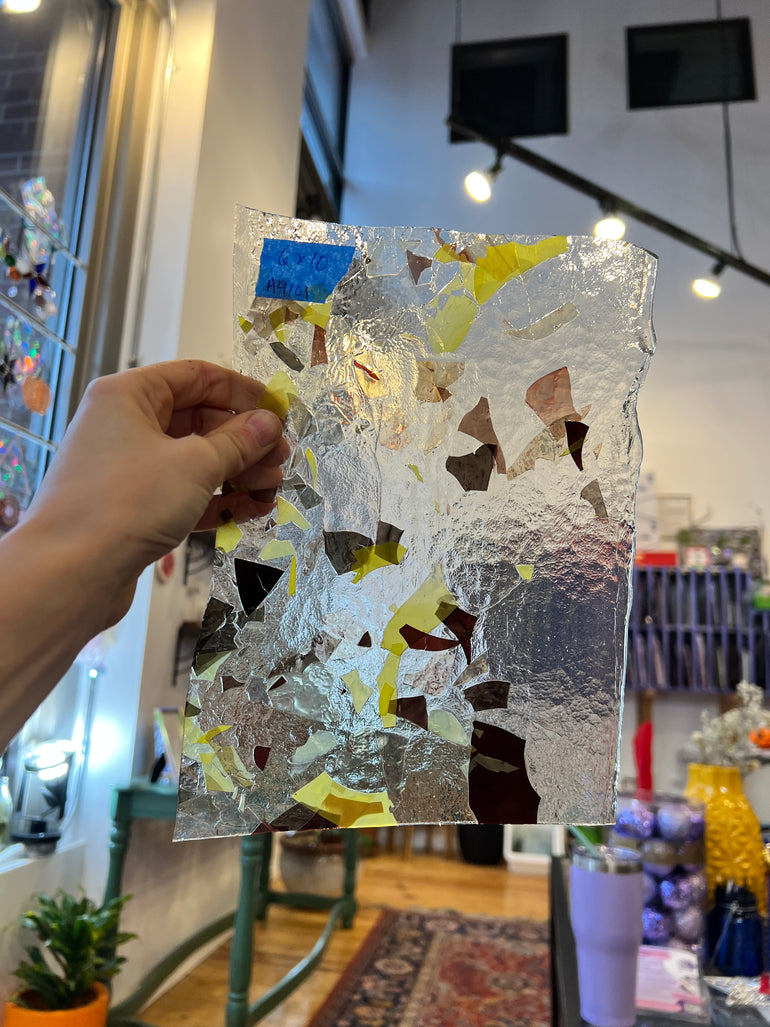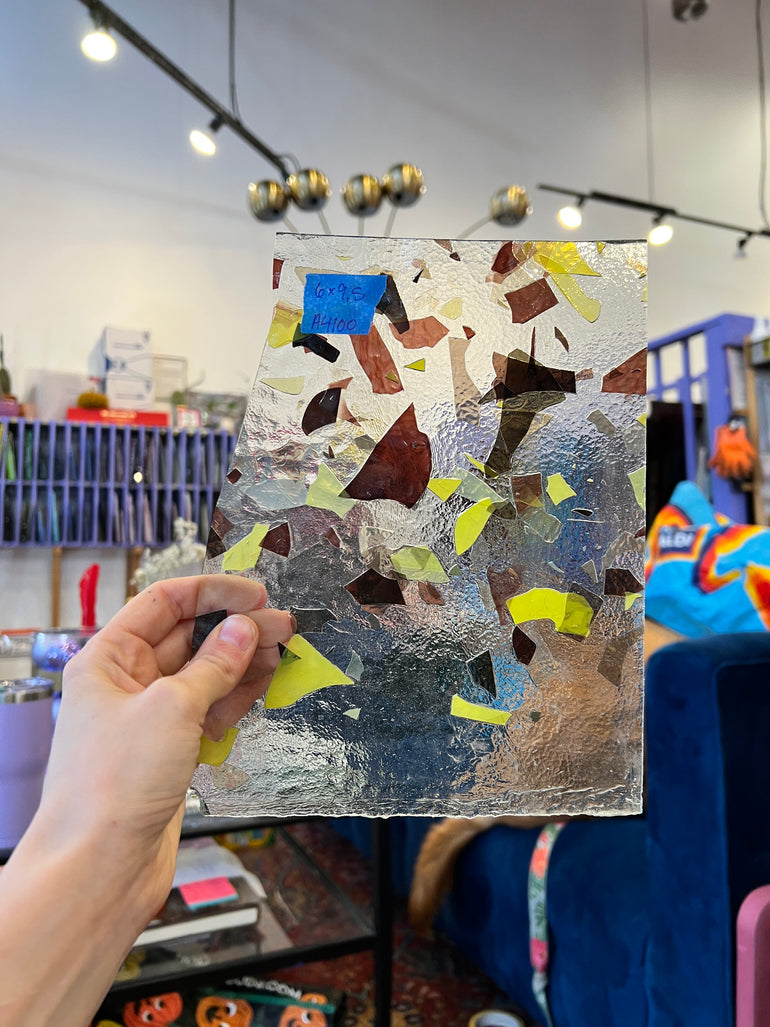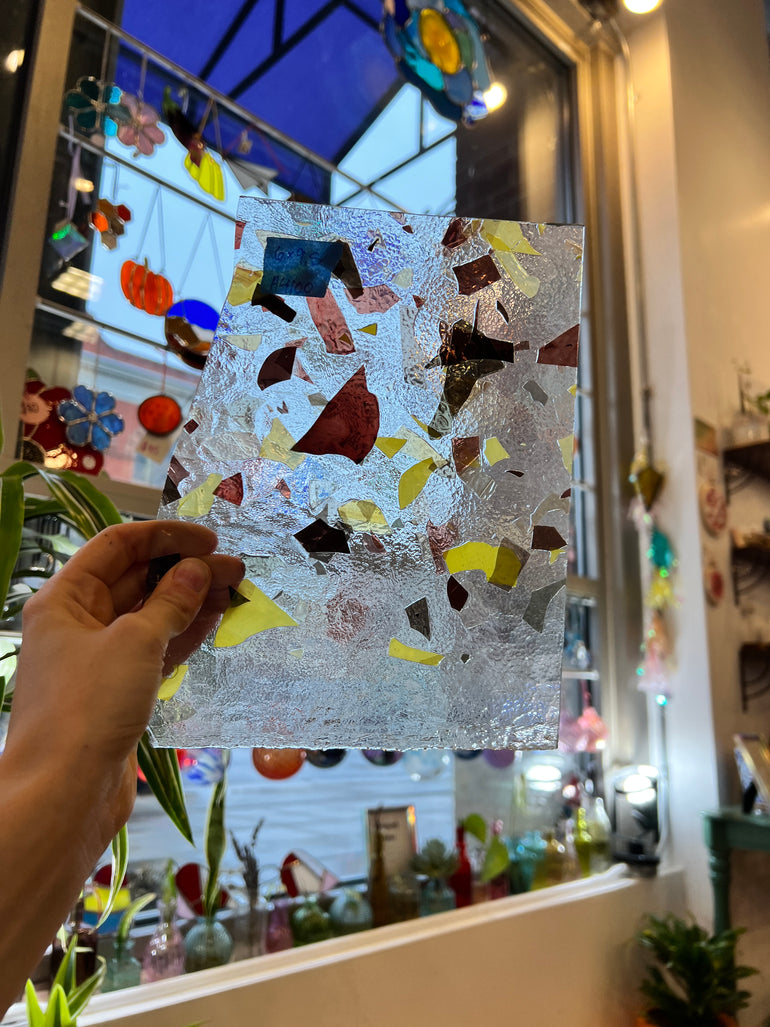 Brown Party Frit Bullseye
A mix of browns bring a real party in this small sheet!
Approx: 7x7in (388), 6x10in (A4101),and  6x9.5in (A4100)
FREE US SHIPPING on orders over $100 USD, any international orders you are responsible for duty fees and extra shipping costs. Any over charge for shipping will be refunded once actual shipping is calculated!
---
Brown Party Frit Bullseye