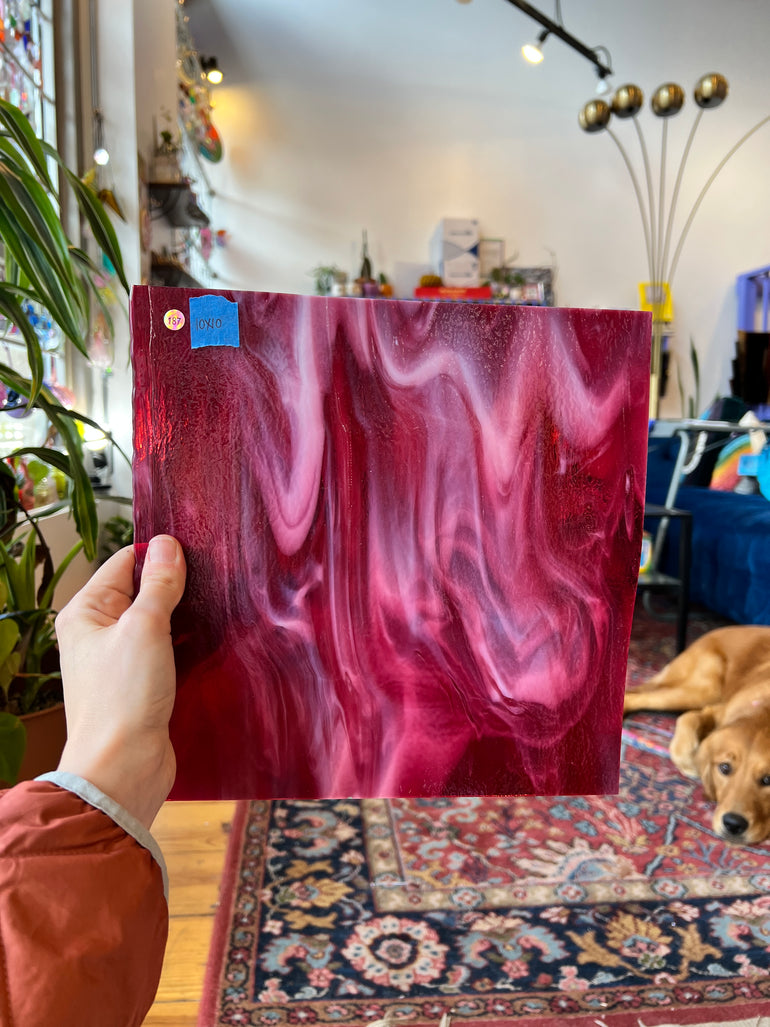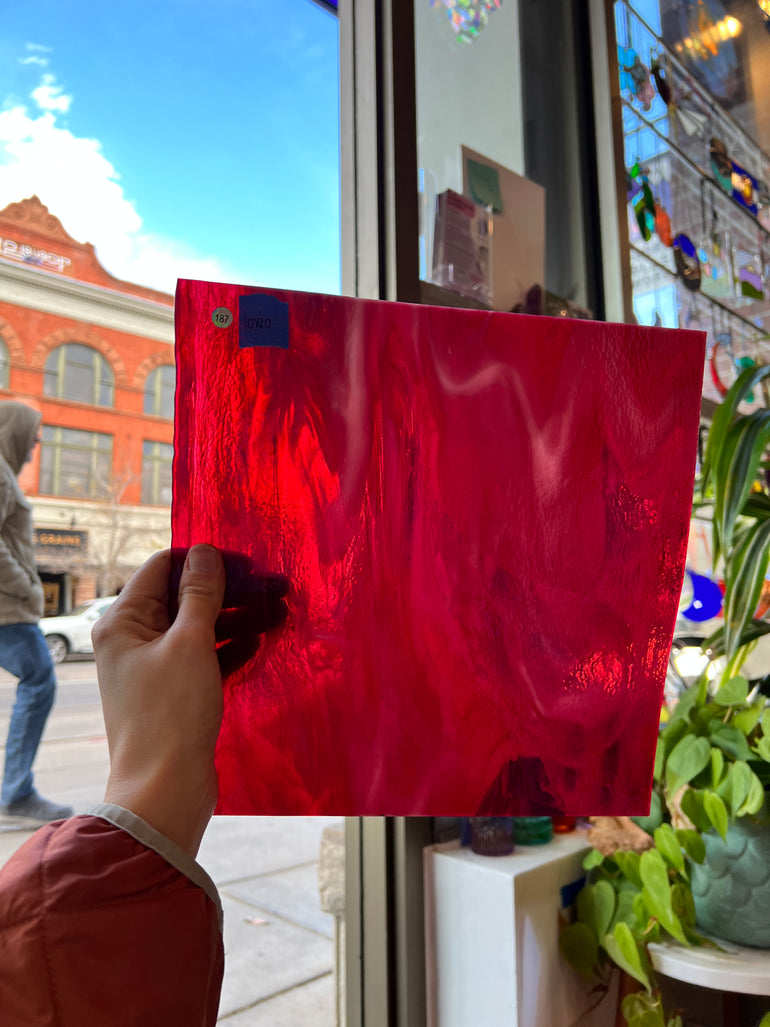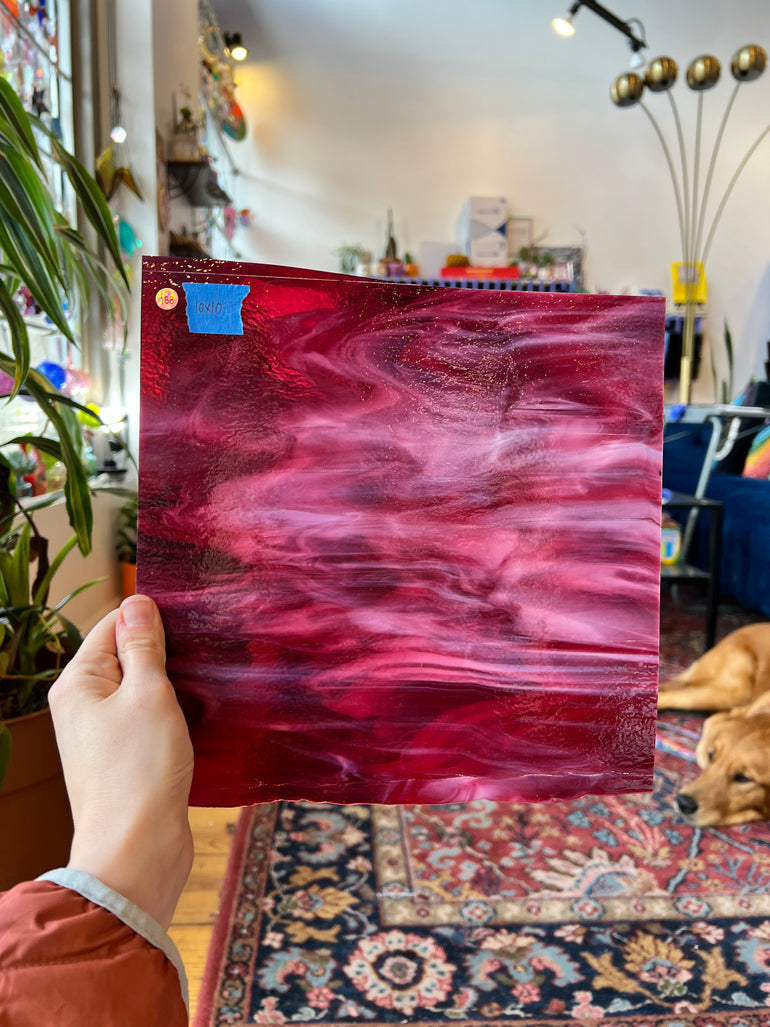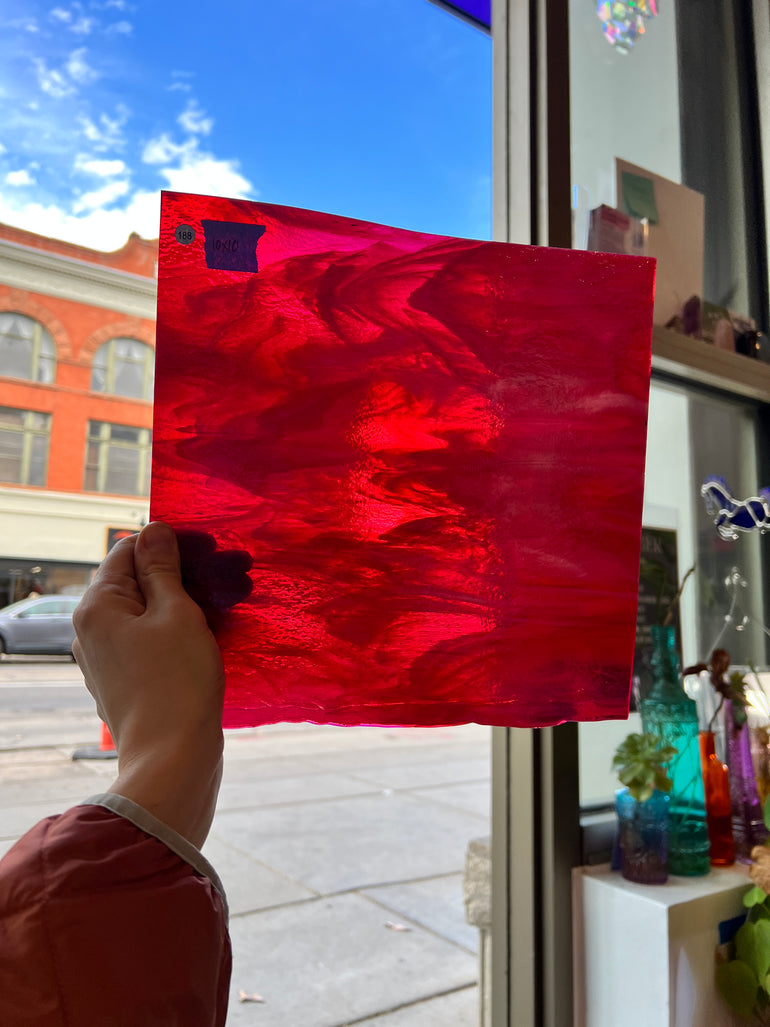 Bullseye Cranberry & Cream (pink/white mix)
This hot pink and white sheet adds the perfect amount cranberry and cream vibes! Fusible 90COE.
Approx. 10x10in
FREE US SHIPPING on orders over $100 USD, any international orders you are responsible for duty fees and extra shipping costs. Any over charge for shipping will be refunded once actual shipping is calculated!
---
Bullseye Cranberry & Cream (pink/white mix)