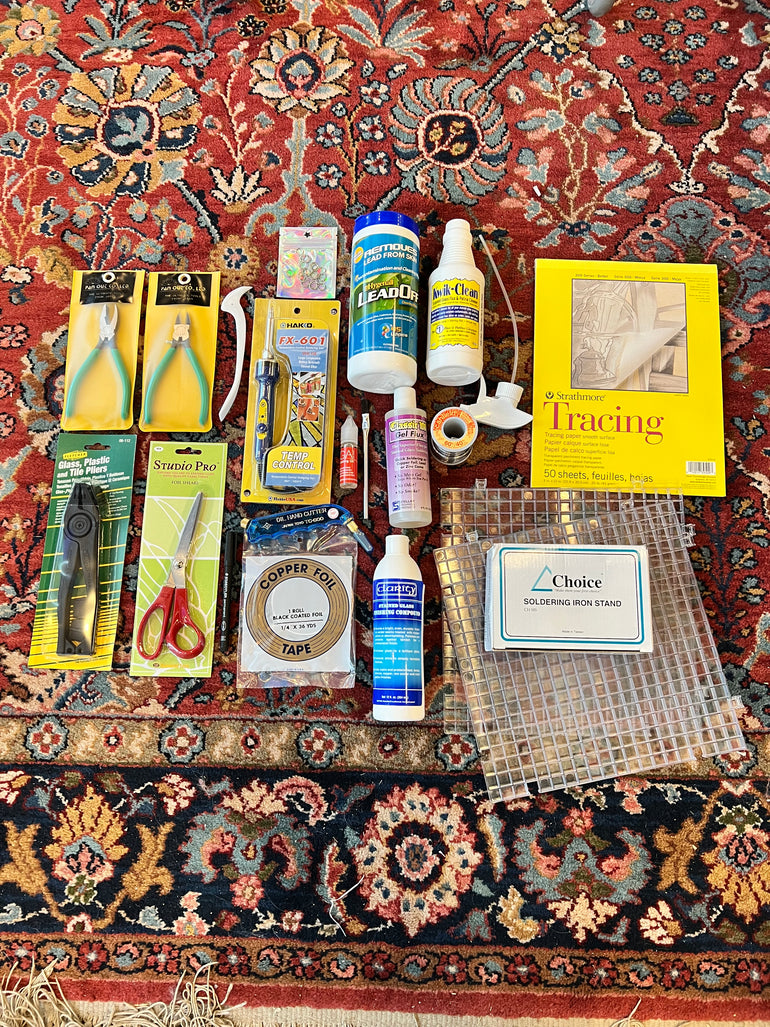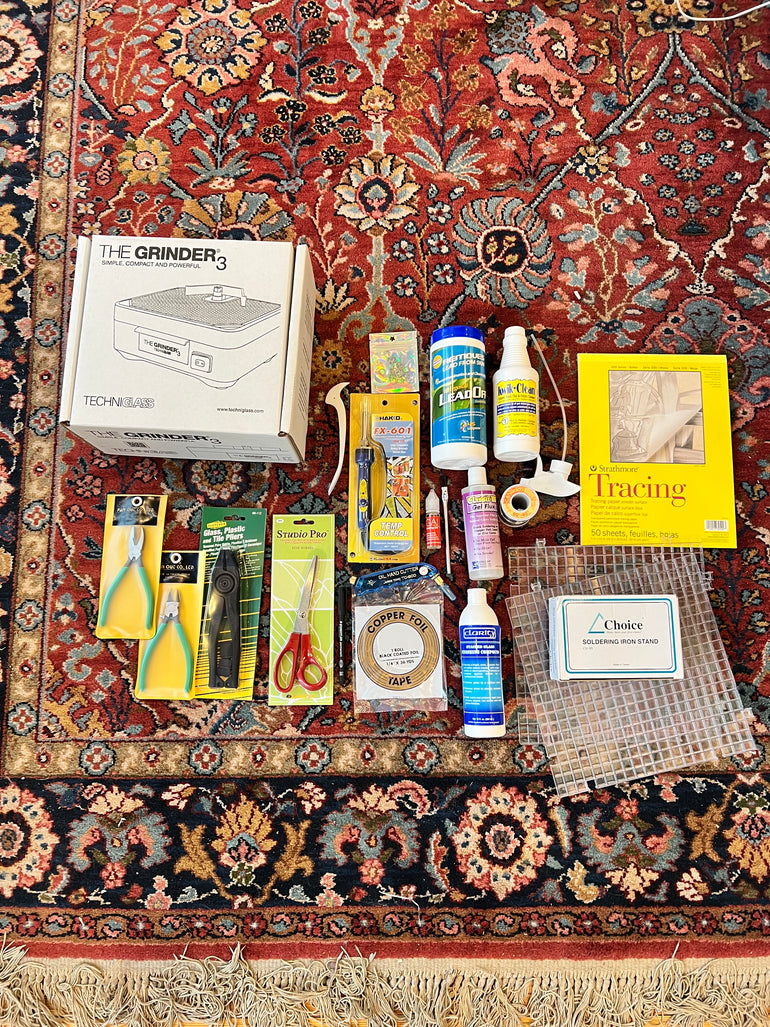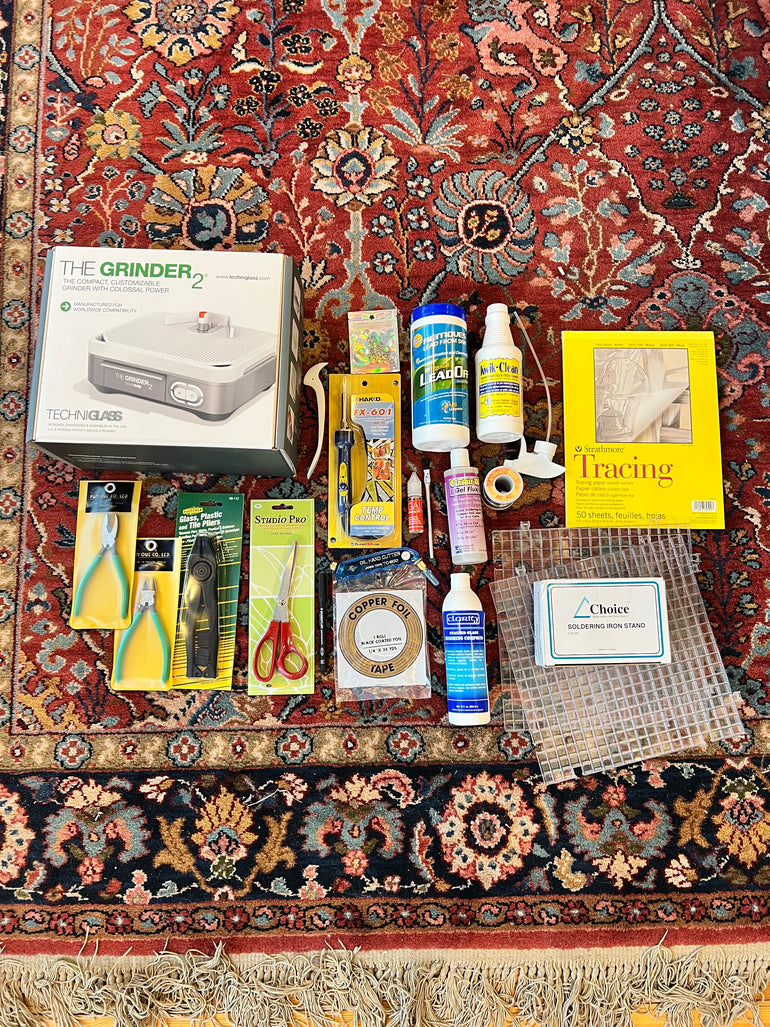 COGW Beginner Stained Glass Kit
Everything you need to make stained glass chosen by me! These are the tools are the best quality out there and won't need replacing down the road. Start your journey into stained glass the best way possible :)! There is a standard and deluxe version the difference being the option of adding a grinder.
Tools Included:
-Tracing paper
-foil sheers
-Staedtler pen (for glass and paper)
-Toyo Pistol Grip Cutter
-Waffle Grid (surface for cutting)
-Fletcher Running pliers
-Fan Out Grozing pliers
-Fan Out Lead Dykes
-GIA cutting oil - small size
-Edco Copper Foil Tape
-Fid
-Canfield Solder
-100 Classic Gel Flux
-Flux Brush
-Hakko FX 601 Iron
-Choice Iron Stand
-Kwick Clean
-Clarity Wax
-LeadOff Wipes
-20 pack of tinned copper wire jump rings 
-Optional The Grinder 2 or The Grinder 3
FREE US SHIPPING, any international orders you are responsible for duty fees and extra shipping costs. Any over charge for shipping will be refunded once actual shipping is calculated!
---
COGW Beginner Stained Glass Kit