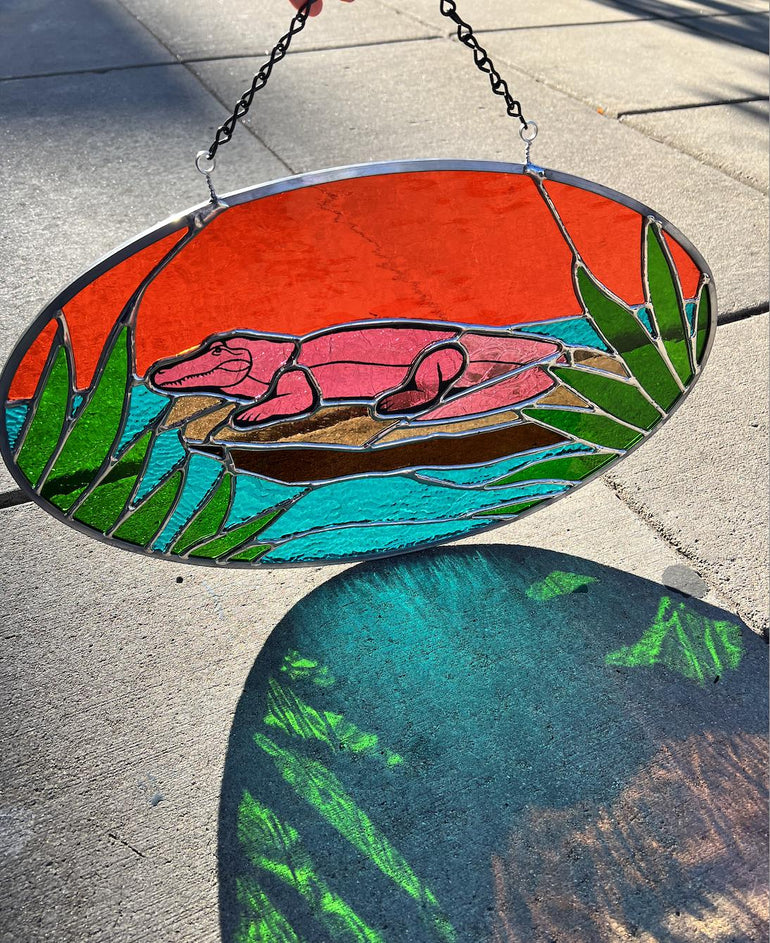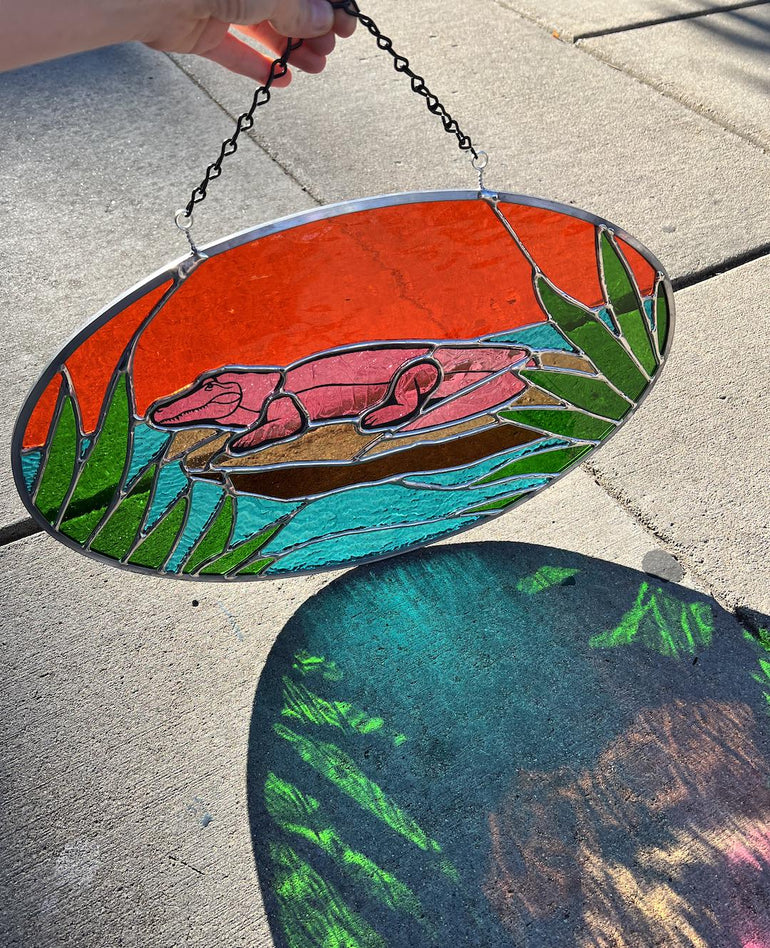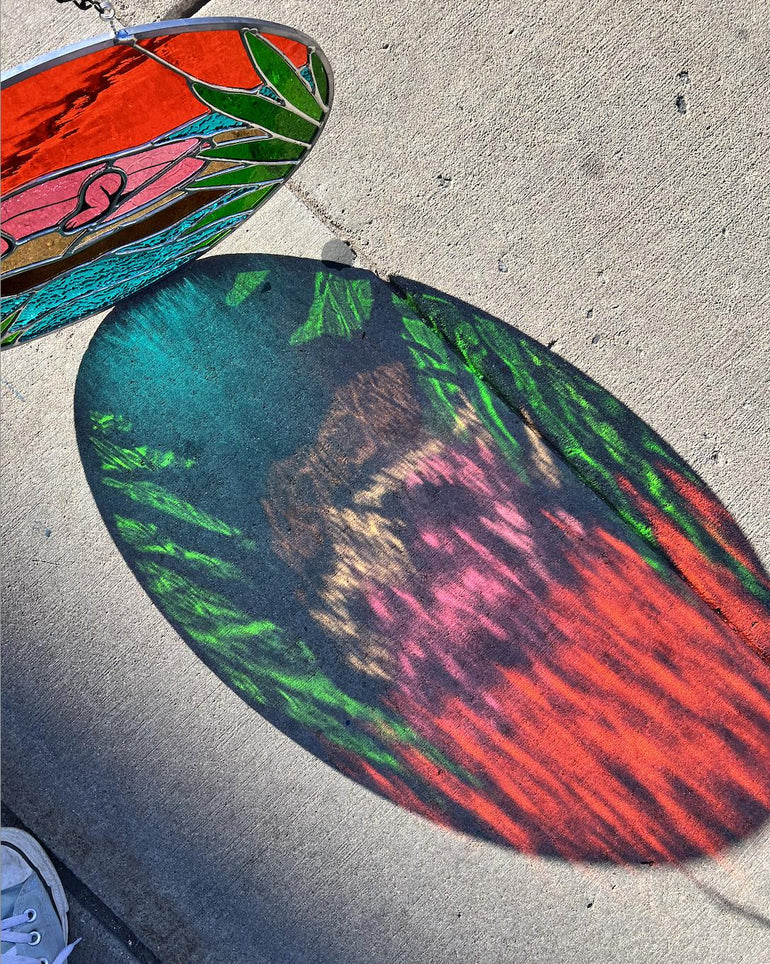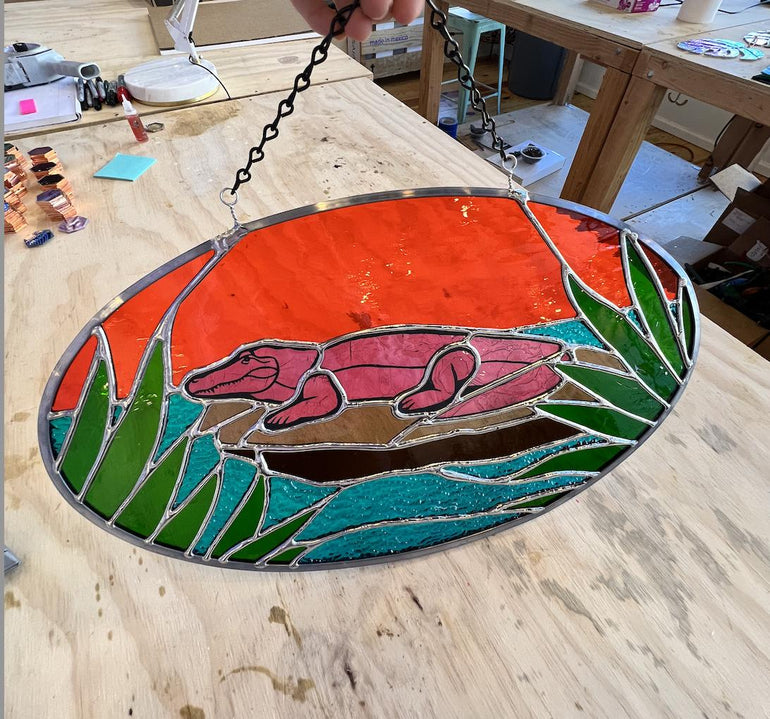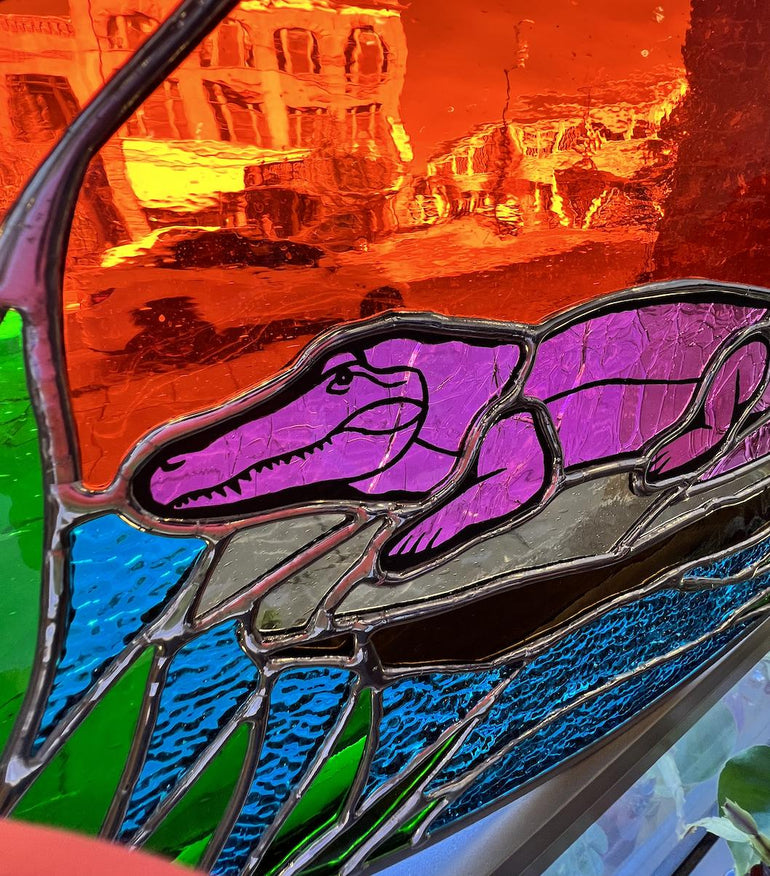 King of the Nile (@andreaguzzetta collaboration piece)
$1,289.00
Regular price
$1,719.00
off
This large panel was a collaboration piece made by myself and Andrea Guzzetta. Crafted of all mouth blown antique and water glass. The crocodile was hand-painted and fired by Andrea Guzzetta. Note: there are a couple heat cracks hidden within the crackle - this does not effect the piece anyway structurally. A true ode to the king of the nile river.
Measures Approx: 19x11in
10% of your purchase will be split amongst my 5 favorite environmental organizations (The Sierra Club, The Marine Conservation Institute, the Rainforest Action Network, Defenders of Wildlife, and The Environmental Defense Fund. I am so thrilled we get to work together in making a small impact to help protect this beautiful world we live in!!
---
King of the Nile (@andreaguzzetta collaboration piece)
$1,289.00
Regular price
$1,719.00