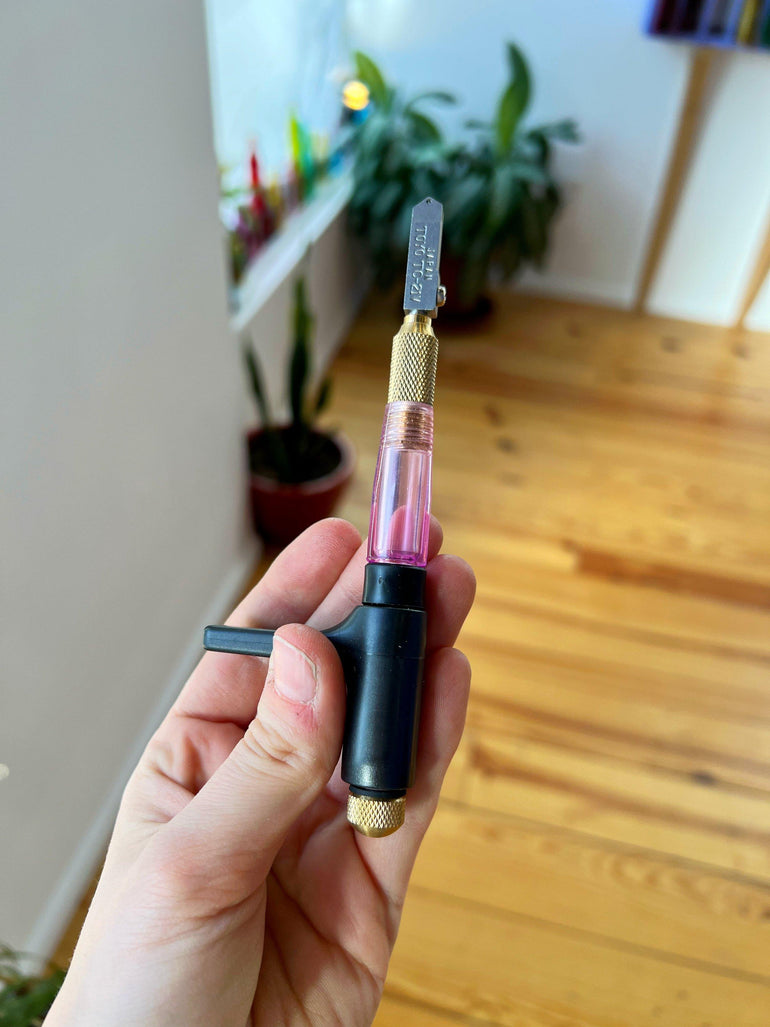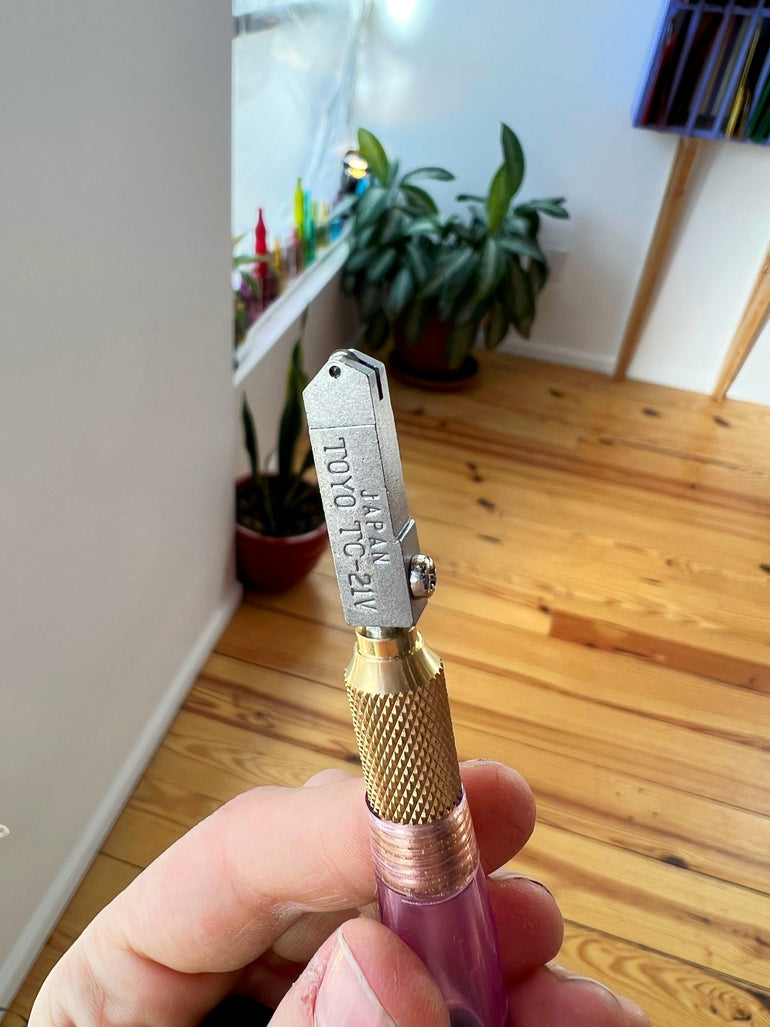 Toyo - Custom Grip Cutter
Toyo's classic pencil shaped cutter - favored by those who have been making stained glass for decades.
FREE US SHIPPING, any international orders you are responsible for duty fees and extra shipping costs. Any over charge for shipping will be refunded once actual shipping is calculated!
---
Toyo - Custom Grip Cutter